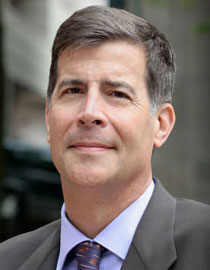 Selected for inclusion in The Best Lawyers in America© 2014 (©2013 Woodward/White, Inc., Aiken, SC)
President's Award for "distinguished service in the highest traditions of the criminal defense bar."
On list of best trial lawyers in Washington.
An "artist" in the courtroom who "challenges you to raise your quality of practice."
Ranked "at the highest level of professional excellence."
Voted by peers to the "Super Lawyers list" each year since 1999.
On list of best lawyers in Seattle.
"Superb" rating.
"I have worked with him on two death penalty cases. It is hard to imagine how anyone could have done a better job."
Criminal Defense Trials and Appeals
Seattle, Washington Criminal Defense Attorneys
The Law Office of Michael Iaria PLLC is a firm of Seattle criminal defense attorneys guided by the principle that justice for clients is achieved through extraordinary effort, preparation, and creativity.
Some clients think they want an aggressive lawyer, but aggressiveness is too often just another word for fear, and there is a short path between fear and poor judgment. We prefer to act on the confidence, creativity, and good judgment that come from decades of experience and from thorough, methodical, and exhaustive work. When it is time to advocate for our clients, we do not back down, not because of some surface coating of aggressiveness, but because we are ready.
In our criminal defense practice, we emphasize the representation of clients with white collar, death penalty, homicide, and other serious felony and misdemeanor cases in federal and state courts. We also represent professionals in disciplinary matters and victims of sexual abuse, police misconduct, and other traumatic events as plaintiffs in civil cases.
Michael Iaria, the firm's founder, is an award-winning Seattle criminal defense attorney with over thirty years of experience defending clients accused by the government of crimes. Known as much for his ability to keep serious and sensitive matters out of court entirely as for his trial and appellate skills, he has earned the respect of prosecutors and judges alike.
With offices in Seattle, on Bainbridge Island, and in Leavenworth, the firm has a statewide practice and has appeared in matters throughout the Northwest.